REEARTH WASTE FACILITY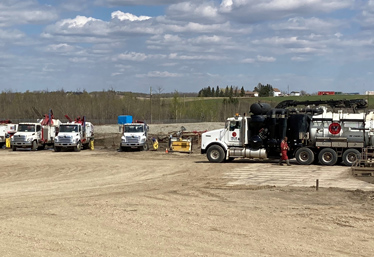 ReEarth is a disposal and reclamation site
For all non-hazardous hydrovac and horizontal directional drilling waste.
Our hydrovac facility benefits:
Our site is engineered to be environmental in an innovative way which allows us to remediate our hydrovac waste without the use of polymers, sawdust or centrifuges.

We are designed to be able to store filtered water on site to be able to reuse in the future.

Our facility allows for 12 trucks to offload simultaneously, which means no waiting times.

Professional staff with 10 years experience in the industry.

No road bans.

Easy access to our tanks with well maintained yards.

Dedicated environmental compliance officer with professional accreditation to the Alberta Institute of Agrology.
To learn more about our dump site, click here